BETTER WITH LESS – COME TASTE IT YOURSELF
FITCON UTAH
BOOTH #119 & #121
NO NONSENSE, YOU SAY?
LOW SODIUM • LITTLE TO NO SUGAR • ALL-NATURAL
NO MSG • GLUTEN-FREE • NO PRESERVATIVES NO ADDED HORMONES • NO NITRATES/NITRITES
SAVE 20% NOW

PALEO20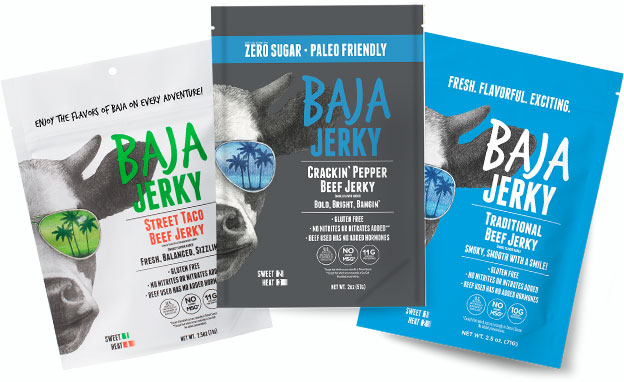 MEET OUR FITTEST FLAVORS
Whether you're sticking to Keto, counting your macros closely, or just trying to liven up your healthy snacks – count on Baja Jerky to beef up that snack drawer. Tasty enough to replace that cheat meal today without the extra sets tomorrow, scroll down to find your next adventure.
GET CRACKIN' LIKE THE MUSCLE