BBQ season is still going strong, and that means we need to put down the boring old hamburger and bust out the big guns! Baja Seasonings Street Taco and Chili Limón pack a punch of flavor to all your favorite foods so that while everyone else is throwing out the same dishes again and again, you'll be serving up flavors that keep the party going long after the sun goes down. Our Michelin-star chef created Baja Seasonings to be so easy to use that anyone can elevate their chef status to ultimate grill master. So, whether you're planning ahead for an over the top backyard fiesta or throwing together a last minute gathering, Baja Seasonings Street Taco and Chili Limón can be used to help you bust out of that rut and take your taste buds to new heights! Ready to journey into new terrain? Check out our 3 proven methods to create the best grilled meats with Baja Seasonings!
Rub your grub!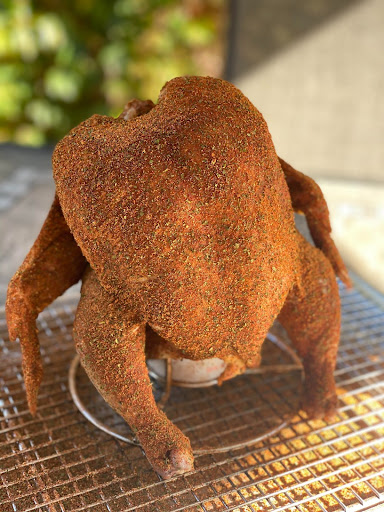 Need a quick and easy way to take your BBQ to the next level? Look no further than a dry rub! Dry rubs take a blend of dry spices that you can use to coat the outside of your favorite meats or veggies so that everyone can enjoy an extra burst of flavor in every bite! With Baja Seasonings, there's no need to measure or mix; we've done all the work for you! Simply add a dash to your favorite foods right before you toss it on the grill or even sprinkle it on while the goods are cooking to add an extra depth of flavor! Want to impress with elevated flavor and texture? Add a crust! Add a layer of Baja Seasonings to your spread, and don't be shy! Leave it be for a little or a lot, and get ready to rethink everything you thought you knew about the best BBQ seasoning!  
Street Taco is truly one-of-a-kind with the perfect balance of smoky, zesty, and spicy flavors that are taken to new heights with the peppery sweet addition of annatto! This makes Baja Seasonings Street Taco a true powerhouse on the grill. Meanwhile, if it's a zesty chili spiced kick you're after, Chili Limón has your back! Coat your summertime spread with this epic flavor ahead of time, or even add a dash at the end for an extra vibrant kick of flavor!
While Baja Seasonings Street Taco and Chili Limón are both meant to elevate all of your favorite meats and veggies, we've compiled a few suggestions to get you started!
Sprinkle all over:
Pork Chops

Salmon 

Hamburgers

Summer Squash 
Add a crust to:
Chicken breast

Tilapia

Steak

Cauliflower Steak
Time to wait? Marinate!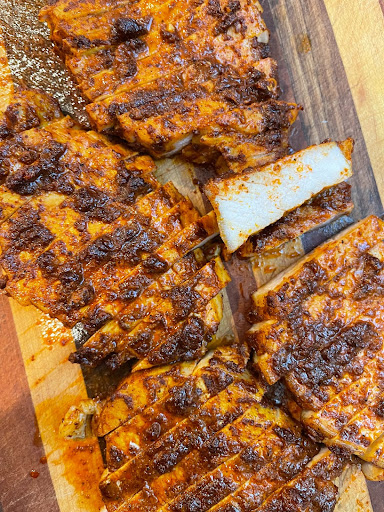 Dry spice rubs are quick and easy flavor enhancers, but marinades have the power to also tenderize your meats adding an unmatched level of flavor and texture. While Baja Seasonings Street Taco and Chili Limón take your basic marinade to new heights, there are a couple of other important ingredients that make a marinade the true workhorse of the meat world. Fats and acids come together to break down the proteins making your meat tender while also coating and marrying all the epic flavors from your seasonings. The fats generally used in marinades are oils while acids can be citrus juices, vinegars, milk, or even beer! Bust open your pantry and fridge and mix together approximately 3 parts oil to 1 part acid, then toss in a couple of tablespoons of Baja Seasonings Street Taco or Chili Limón, and you're ready to roll! Toss in your favorite cuts of steak or chicken and let it marinate for 6-24 hours for ultimate pitmaster status!
Feeling like this marinade business is too complicated? Baja Seasonings are highly adaptable and are already ready to be added to whatever oil and acid you choose, so get crafty! Are you a seasoning newbie? Then add a little. Crazy for flavor? Then add a lot! You got this!
Need some ideas to get you started? Marinades work great with:
Tri-Tip

Skirt Steak

Chicken Thigh

Shrimp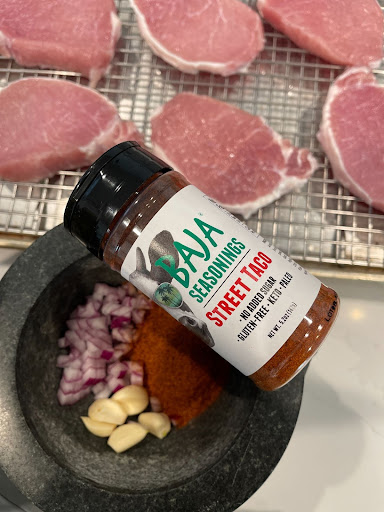 Try any of these meats with this marinade recipe:
1 cup orange juice

¼ cup olive oil

2 cloves chopped garlic

¼ cup soy sauce

3 tbl. Street Taco Seasoning

1 tbl. Kosher salt
Only a little bit of time to waste? Try a paste!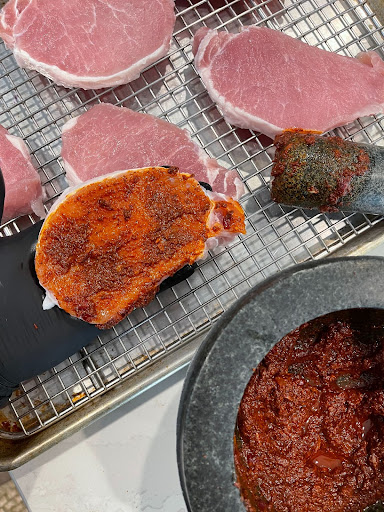 Ready to step outside of the basic dry rub yet don't have hours to create the best marinade? Try a paste! Using a paste for your grilled meats helps capture the intensity of dry spices with the aromas of fresh ingredients. This means that you can up your grill game by adding Baja Seasonings to fresh ingredients like garlic, onions, and fresh herbs then letting it all marry with a little bit of oil. Combine your dry and fresh ingredients in a food processor, blender, or a mortar and pestle if you're always ready to impress! Then, coat the outside of your meats for a grill worthy spread that is truly next level!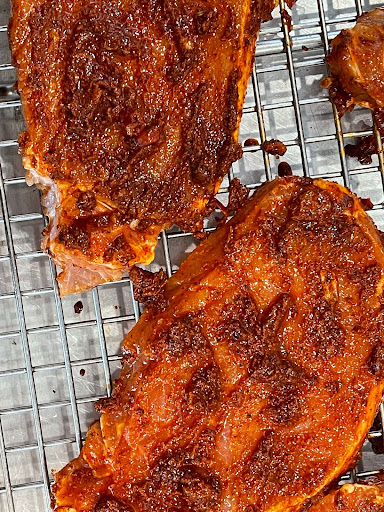 Baja Seasonings work well with so many different ingredients that the flavor combinations you can create are virtually endless! 
Pro Tip: Add a dash of Chili Limón right before you serve for an extra zing!
While summer continues on, BBQs remain one of the best ways to bring people together and flex your chef skills. While everyone else is still flipping the same old meats, you could be spicing things up with Baja Seasonings! Whether you plan your gathering days in advance, or are bringing everybody in for a last minute meal before the sun goes down, Baja Seasonings Street Taco and Chili Limón are here to make sure your spread is always taken to the next level. Try them as a dry rub, a marinade, or a paste for a grilling method that is proven to elevate your BBQ game. Pick some up today, and always be ready to impress with the epic flavors of Baja. Head here to grab your Baja Seasonings and satisfy your craving for adventure today!