Everything we do at Baja Jerky was born out of a love for Baja California, Mexico. Every year, we sponsor athletes such as Señor Baja himself, Larry Roeseler, in globally recognized events such as the coveted Baja 1000 and Baja 500 where off-road motorsport racers are put to the test through difficult terrain and challenging obstacles. Inspired by adventure and the vibrant wonderland of Baja California, we set out to create a snack that pays tribute to the one-of-a-kind flavors bursting from every corner of this truly special place. In honor of Hispanic Heritage Month, we are turning our high beams on Baja California and shining a light on all the epic flavors that inspire each package of Baja Jerky.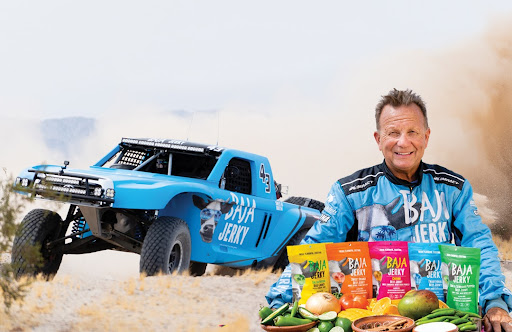 With a flavor like Baja Jerky Traditional, it was important to create a jerky that pays respects to the classic hickory smoked perfection that you have come to expect from a quality meat snack while kicking it up a notch with some signature south-of-the-border flavors like avocado and tamarind. Avocado is believed to be native to Mexico, and this classic flavor adds an earthy, nutty taste to our signature flavor. The tangy sweetness of tamarind makes the perfect companion to avocado which is why it has been used in Central American cooking for centuries. For Traditional, we combined these epic flavors with garlic, turmeric and a splash of real lemon juice for a well-balanced take on the classic jerky flavor.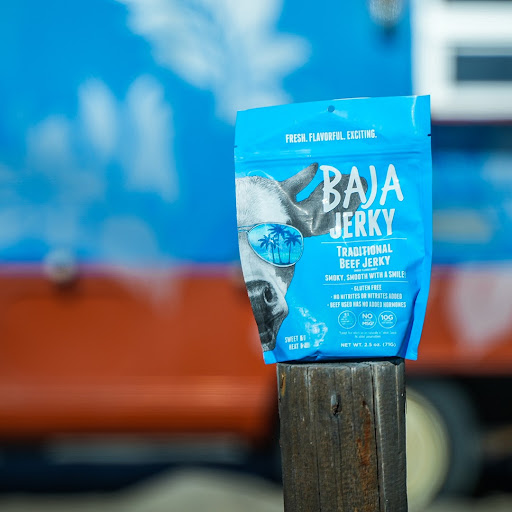 Nothing says authentic Baja flavor more than the mighty street taco. All along the peninsula you will find this famous street food available at nearly every corner. While this roadstop snack is known for bold and vibrant flavors that define the region, the history of this hunger crushing cuisine might surprise you! Rumor has it that the word taco was originally used to describe explosives used by Mexican silver miners. It's no wonder this authentic Mexican cuisine is always bursting with flavor! For Baja Jerky Street Taco, we take all the fresh ingredients of your favorite roadside stop and transform it into a delicious jerky snack that's always by your side. Each bite is crafted with real ingredients like chili seasoned all-natural beef, onion, cilantro, and a splash of fresh lime juice so that your craving for the ultimate street food is always satisfied.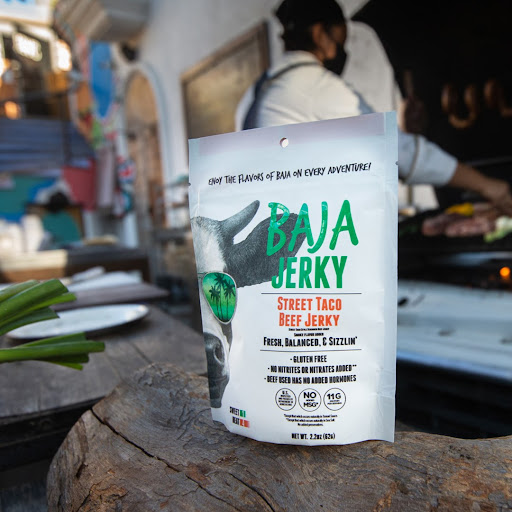 Perhaps there's no better staple in Mexican cuisine than salsa. This famous condiment started in the Incan Empire before making its way to Spain and eventually finding itself as a mainstay in the U.S. during the 20th century. Baja Jerky Salsa Fresca celebrates the bold flavors of a traditional Baja style salsa with authentic ingredients like naturally sweet vine-ripened tomatoes, the spicy kick of fresh jalapenõs, and the signature addition of onions, cilantro, and a splash of zesty lime juice. But, we don't stop there! Our Michelin-star chef created the addition of a south-of-the-border inspired spice blend that ensures our perfectly tender jerky reaches new heights with maximum taste and minimal sugar and sodium so that the real flavors of Baja shine through!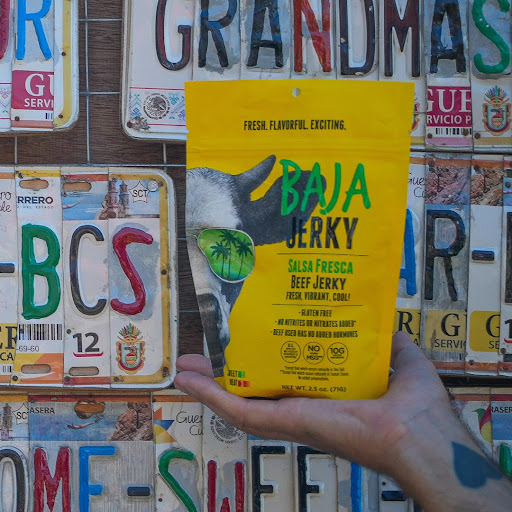 Serrano Peppers originated in the mountainous regions of Puebla and Hidalgo in Mexico. This spicy chili pepper is a staple in Mexican cooking with its popularity falling only second to Jalapeño. Baja Jerky Lime and Serrano Pepper is a testament to this bright and spicy chili. We spiced up our all-natural beef jerky with a zesty blend of real serrano peppers and chilies while keeping it cool with a splash of fresh lime juice. This flavor definitely brings the heat as our spiciest flavor, so Lime and Serrano Pepper is for the true daredevils over there!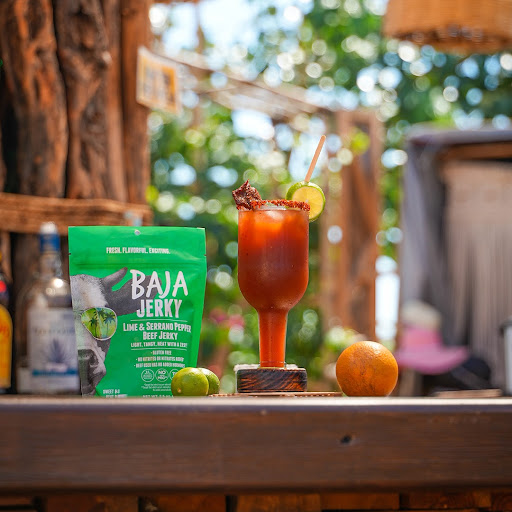 Baja Jerky Sweet Orange was created to match the brightness of a perfect day with the brightness of sun-kissed sweet oranges all while paying our respects to the bounty of citrus that's a part of the Baja lifestyle. While Sweet Orange might not seem like a typical jerky you'd find on the meat snacks aisle, we're risk takers that dared to take this famously epic citrus fruit and create a jerky that shatters boundaries with its zesty sweet, silky smooth flavor.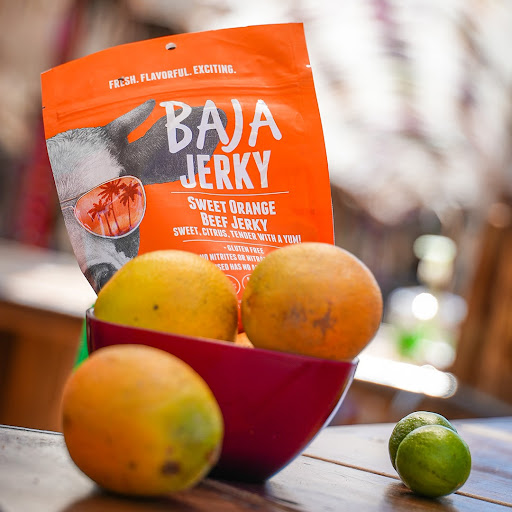 As you can tell, Baja Jerky was created by risk takers for risk takers. That's why all of our flavors are truly unique while paying homage to the adventure bound land of Baja California. So, it's no surprise that we wanted to make sure all the flavors of Baja were featured in our snacks. Churros are a fried cinnamon sugar pastry that are a wildly popular street food all over Mexico. We knew that we had to turn this iconic treat into a jerky flavor unlike any other. Baja Jerky Churro is a sweet and savory flavor adventure for a grown up version of your favorite dessert!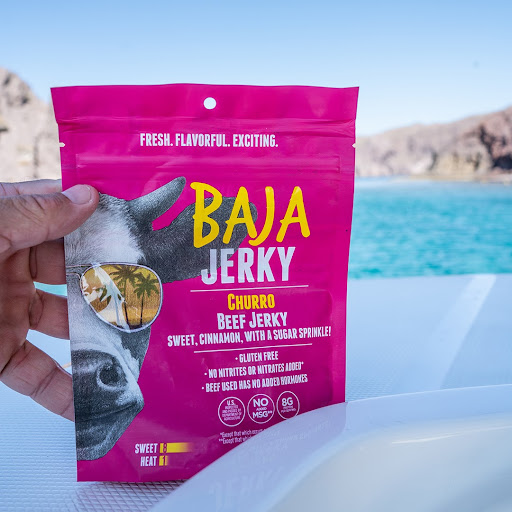 While we look towards Hispanic Heritage Month, we remember that this time means more than simply recognizing the Hispanic and Latino culture in the U.S. From September 15th through October 15th we get the opportunity to shine a spotlight on the many cultural and historical contributions that have helped shape our communities. Baja California has served as our main source of inspiration from the very beginning as a place filled with dynamic people, endless adventures, and out-of-this-world flavors. The rich and varied history of this wonderland and all Latin nations is truly something to celebrate.