Baja Jerky is proud to announce the newest member of its snack family and they're seriously a perfect pick that makes a perfect snack for you, your kids, and even your vegetarian friends – Meet Baja Dried Fruit Mangos! If you've ever had our tasty beef jerky or our exquisitely crafted seasonings, you know that we're serious about high-quality ingredients with serious nutritional benefits and flavor that transports you to the beaches of Baja with each bite. That same level of quality is found in Baja Dried Fruit Mangos and you won't want to buy another bag of dried fruit until you try these. Read on to learn why you should be eating Baja Dried Fruit Mangos and try the ultimate snack hack that takes them to a whole new level.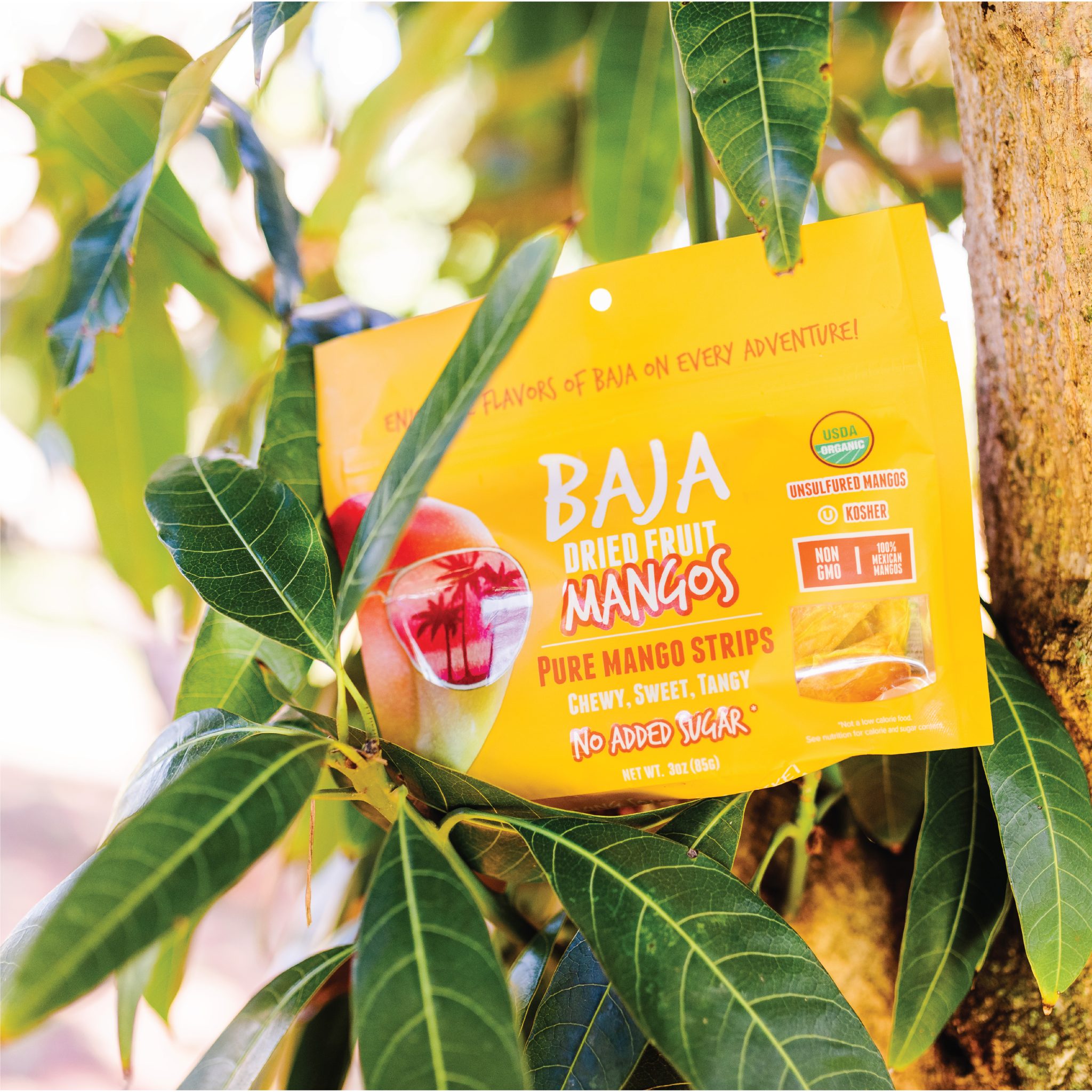 There are so many options for your dried fruits today and running through the store, sometimes you just grab a bag and figure that it's fruit, so it's probably a pretty healthy snack and definitely something you could give to the kids….right? Not always. Many of the dried mango options that you see in-store today are loaded with added sugar and for some brands, that brings the sugar content to a higher level than some of the sweetest candy bars. Not with Baja Dried Fruit Mangos!
So, what will you find in a bag of Baja Dried Fruit Mangos? The tastiest, zingiest, most vibrant dried mango on the planet! Perfectly juicy, hand-selected Mexican mangos that we turned into a chewy, naturally sweet snack to tantalize your taste buds – and that's it. No added sugar, No additives, No preservatives – just USDA Certified Organic dried mangos that are unsulfured, kosher, Non-GMO, naturally low fat, and deliver on that delicious flavor you've come to expect from Baja Jerky. Rich in vitamins and immunity-boosting antioxidants, Baja Dried Fruit Mangos are a perfect addition to your snack rotation to add a little boost and brightness this winter season.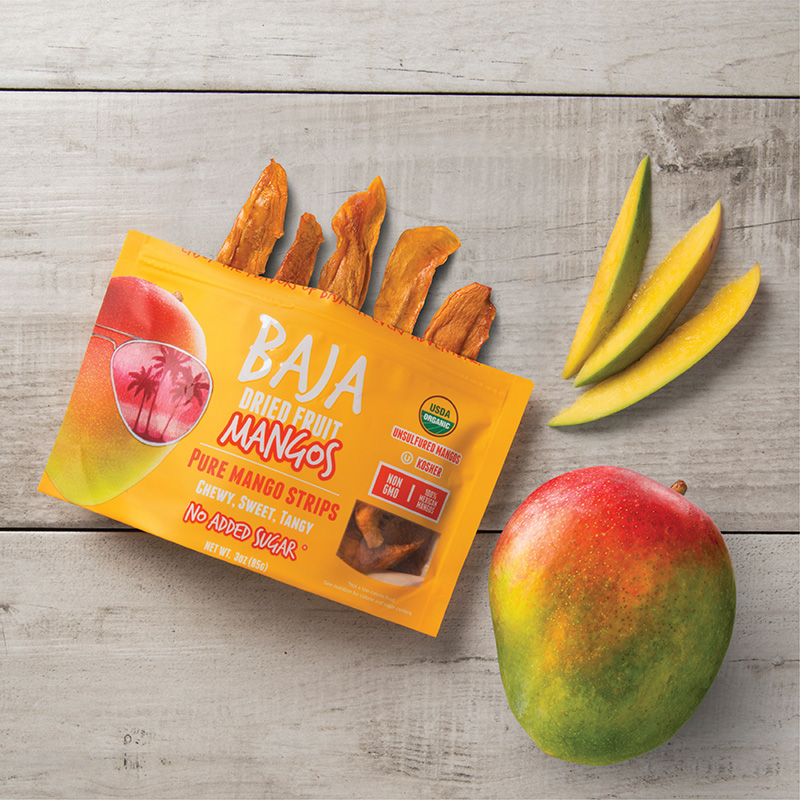 Now that you're drooling for a snack as bright as the Baja sunshine, let us share a little snack hack that will take these Baja Dried Fruit Mangos to a new crave-worthy level. Our love for the flavors of Baja never stops and spiciness elevates the taste of everything from your main course, to fruit, to candy in Mexico so we had to try spicing up our sweet and chewy mangos. Simply adding in some heat and citrus transforms Baja Dried Fruit Mangos into an unbelievably satisfying bag that you may have a hard time sharing and the best part is, it's still a guilt-free snack with no added sugar that can satisfy your need for heat and sweet. Baja Seasonings Chile Limón is the perfect accompaniment with its smoky heat and zestiness to the sweetness of Baja Dried Fruit Mangos…add in some fresh lime juice and the zest comes ringing in with the perfect punch (and it helps the Chile Limón seasoning stick to the mango, so you get all of the goodness).
Baja Chile Limón Mangos
Ingredients:
1 bag Baja Dried Fruit Mangos

2 tbsp. Fresh Lime Juice

Baja Chile Limón Seasoning (to taste)
Directions:
Open bag of Baja Mangos

Squeeze fresh lime juice onto mangos, gently shaking the bag.

Add Baja Chile Limón Seasoning to taste.

Reseal bag and shake shake shake señora (or señor)!

Enjoy!