Gearing up for fall means it's time to pull out the hiking boots and dust off the backpack because the air is cooling, and the trails are calling. Fewer crowds and changing leaves make fall a hiker's paradise, and what better way to honor the diversity of California's landscape than with a call out to some of our favorite stateside hikes. We created Baja Jerky because we needed a snack that could keep up with our passion for adventure without loads of sodium and sugar that can slow you down. Baja Jerky has been a staple in our packs ever since. Whether you're interested in a stroll through the desert or are getting ready to conquer a mountainside, we have a low sugar jerky flavor that can help you get there. Read on to learn about 5 epic California hikes that will have you dreaming about cooler days ahead.
Calaveras Big Trees State Park is home to the world's largest trees, the Giant Sequoia. Strolling through these enormous trees is truly an awe inducing experience! If you're looking for a casual scenic hike that combines these ancient trees with pops of fall color, then look no further than the Calaveras North Grove Trail. While this trail is more on the family friendly side, we like it due to it's epic fall landscape. While the giant sequoias might be the main attraction, the fall hues bursting from the dogwood trees play an unbeatable supporting role. Take along some Baja Jerky Traditional on this 1.4 mile loop trail and always be ready to to fuel up with a classic beef jerky flavor that everyone can enjoy! Looking for a sugar free snack? Keep all the smoky beef jerky flavor you love without added sugar with Crackin' Pepper! This true crowd pleaser is our first zero sugar beef jerky flavor for a high protein, paleo friendly snack.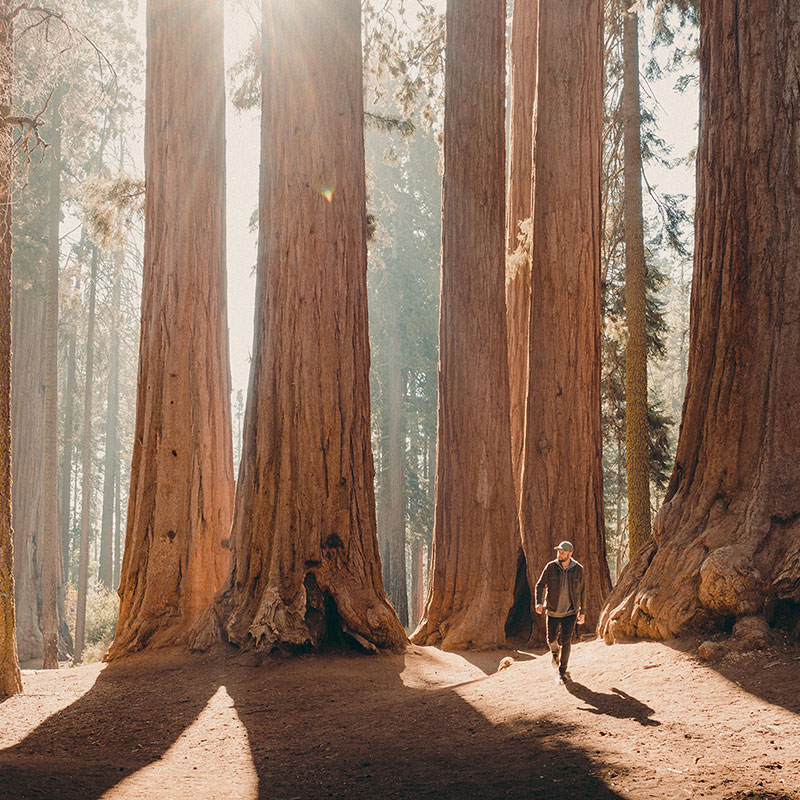 The rugged Pacific coastline is an image that immediately comes to mind when thinking of California. While fall colors may not be the main attraction to a coastal hike in the cooler months, the thinning crowds and lack of summer fog make this one of the top places to hike. The legendary NorCal hike known as The Lost Coast in King Range National Conservation Area is not for the casual day hiker. While this 24.6 mile point-to-point hike is mostly level, it takes about 3 days to complete. While not for the faint of heart, this trek gives major payoff. This coastal trail is called the Lost Coast due to its lack of accessibility from roads and civilization. Enter into solitude and be rewarded with a backpacking trip that has adventure around every corner. Tide pools, sea lions, river otters, elephant seals and epic ocean views offer a one-of-a-kind experience to those that dare to venture along this secluded stretch of coastline. As always, we recommend showing up prepared, and loading up your packs with a snack that is always ready to keep you powered up is a must! We recommend Baja Jerky Lime and Serrano Pepper for the best beef jerky flavor for all the risk takers out there! This is our spiciest flavor, making it the best meat snack choice for the true daredevil!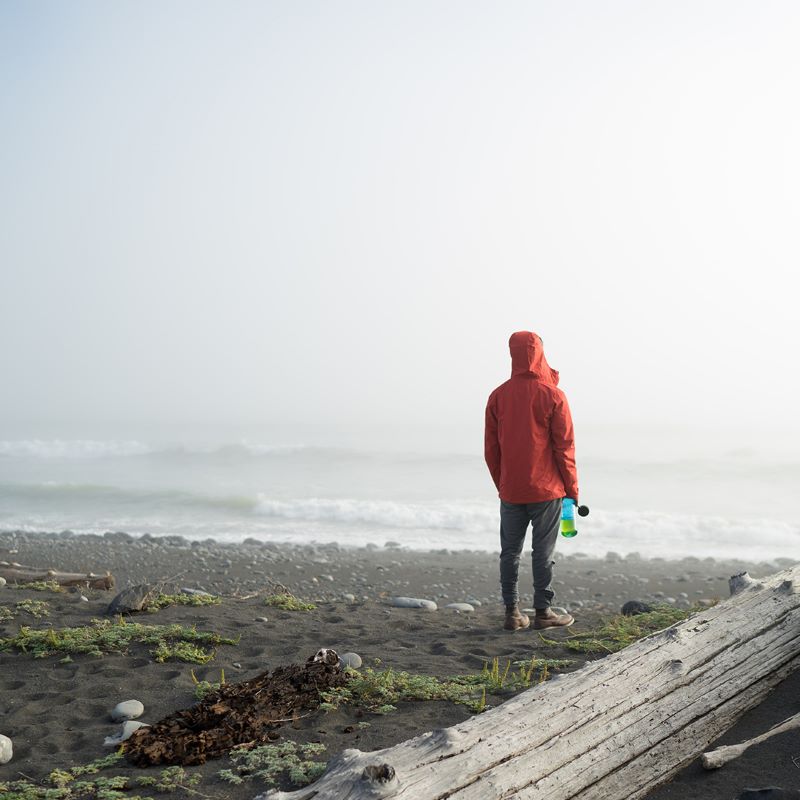 For a moderate hike with spectacular fall foliage and mountain views, look no further than the Parker Lake Trail in the Inyo National Forest. Aspen groves litter this trail with some of the most magical fall foliage in California. For this 3.6 mile out and back trail, you will be greeted by sweeping canyon views along with diverse forest landscape until you end up at the lake itself which provides a stunning mirror reflection of neighboring peaks and colorful aspen foliage. We recommend bringing along the bright flavors Baja Jerky Sweet Orange to help you soak in the bright fall flavors of this rewarding hike. This sweet and smoky beef jerky flavor is the perfect way to recharge before you pack it back in.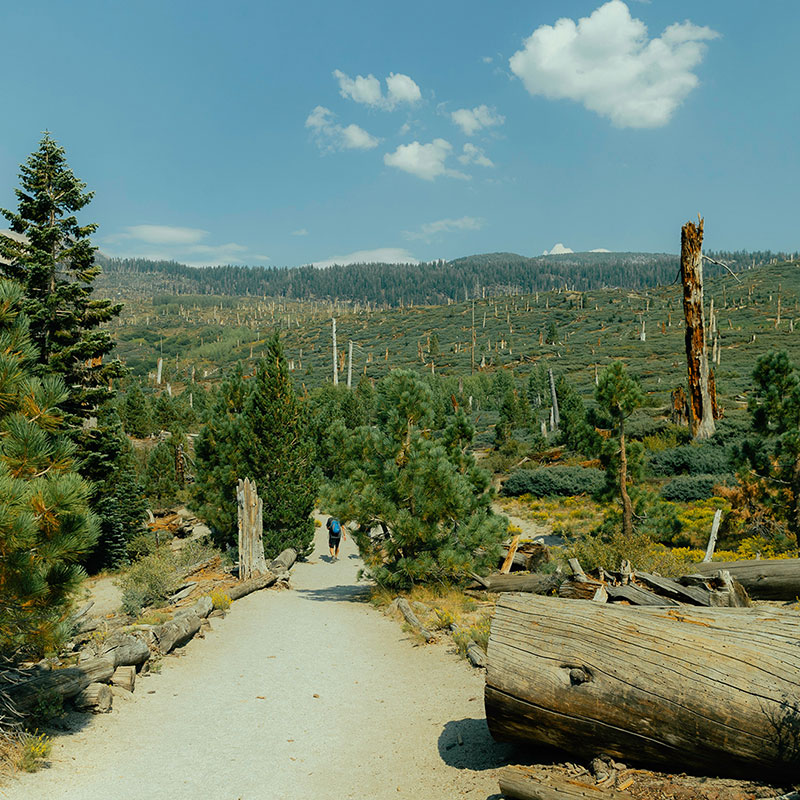 While the desert may not be the landscape that comes to mind while planning a fall hike, our hiking list could not be complete without mentioning Joshua Tree National Park in the Mojave Desert. Autumn is the sweet spot to visit this world famous destination as we take a break from this magical playland during the sweltering summers and chilly winters. Joshua trees, also more officially known as Yucca brevifolia, are some of the most interesting trees in the world. These funky trees are rumored to have been the inspiration behind the Truffula Trees in Dr. Seuss's The Lorax, and the park has more of them than anywhere else in the world! While there are ample hikes to choose from, we recommend checking out Boy Scout Trail for an 8 mile point-to-point all day hike or overnight backpacking excursion. While there are easier hikes in the park, Boy Scout Trail is more our speed with higher level of difficulty and epic landscape payoff. We recommend matching the fun and funky vibes of the park with the vibrant fun flavors of our best seller, Salsa Fresca!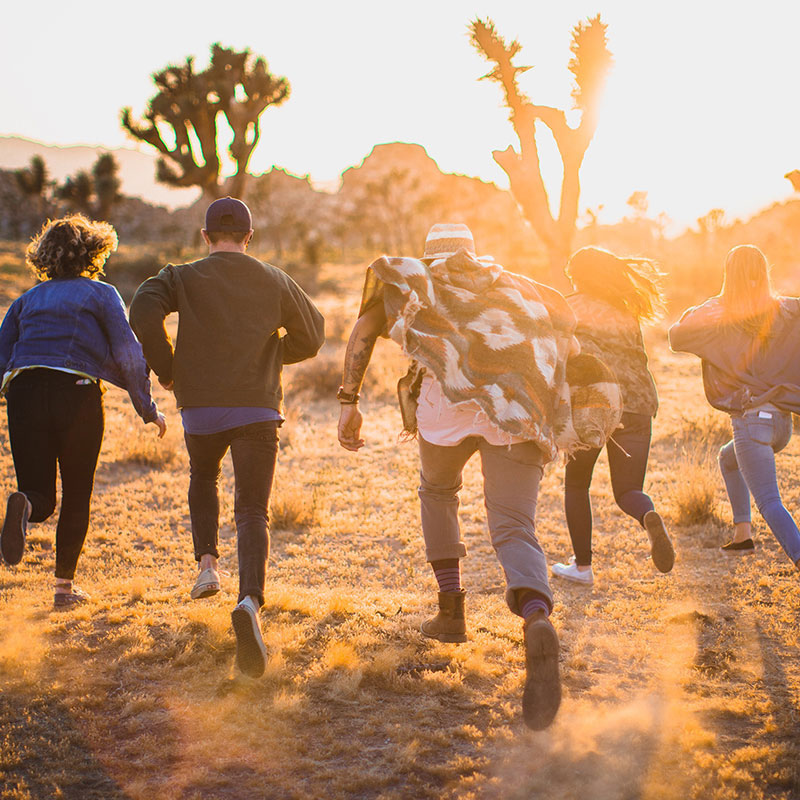 While palm trees might come to mind when thinking of San Diego, deciduous trees turn this surfside oasis into a fall foliage wonderland! Thunder Spring at Palomar Mountain State Park is a 3.6 mile moderately difficult loop trail that is bursting with all those classic Southern California autumn colors. This hike makes its way through dense forest full of Black Oak Trees whose leaves change into a bright golden hue in the fall. The hike ends at Doane Pond where the reflection of these trees combined with the bright green pine needles of conifers offer a truly one-of-a-kind San Diego experience. While San Diego offers a glimpse into the unique world of fall foliage, it also serves as a portal to Baja California. Pack your bags with some Baja Jerky Street Taco and Baja Jerky Churro and enjoy the vibrant flavors of Baja on your trek!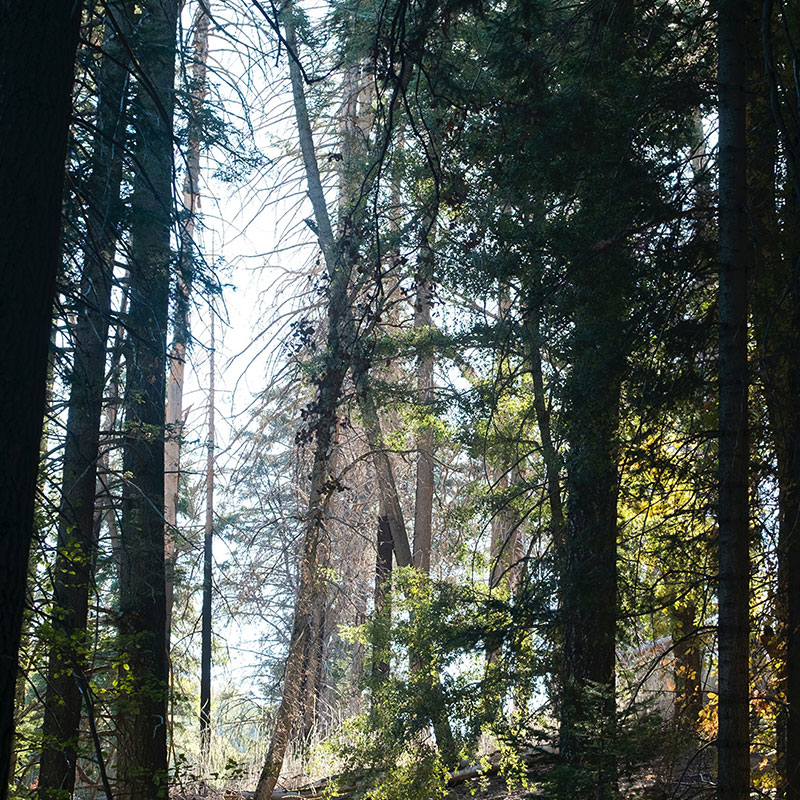 While we leave behind another epic summer, we look towards fall for a new chapter of adventures to begin. Autumn is the best time to lace up the hiking boots and start exploring. California offers some of the most interesting, diverse, and challenging hiking experiences of anywhere in the world! From NorCal to SoCal, oceanside or mountain bound, there is a fall hike that will have you leaving summer in your dust. At Baja Jerky, we have created flavors as diverse as the California landscape, with ingredients meant to keep you fueled so that you are always ready to level up any adventure! All our meat snacks are made with real, preservative-free ingredients so that your craving for the ultimate meat snack is always satisfied! Add some to your cart today, and start snacking the Baja way!